I work with people and voice training on many levels and in many ways. I offer Workshops, Teambuilding, Coaching, as well as teaching artists and speakers.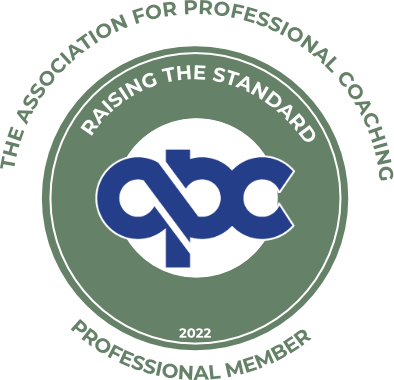 VOCAL Zone Inspired  now offers special package deals that are tailored to your needs 
Our 5  and 10 session package which includes a personal vocal assessment and four  or Nine sessions working through techniques and areas of developement for your voice. Each technique will be applied to a song of your choice. 
If you are a recording Artist or Student prices may vary. 
400kr x 10 (4000kr) package
500kr. X 5 (2500kr)package
For further details please email: vocalzoneinspired58@outlook.com or call +45 31811660
I specializes in small group, choirs and corporate singing workshops. Team development, community and fun are all factored in to make your time so productive and useful in your everyday life. This varies according to the need or goals of the group and setting.
I am available for bookings and would love to help your team, group or choir develop to the point where you have quality of sound as well as the understanding that relationship also creates a sound. Workshops are also designed to lift or boost staff morale. Work settings can be stressful to say the least. My workshops will help in this area and promises to get you back in the zone, focused and ready for your next task.
"Paul Anthony Clarke is an inspiring and talented individual with a positive outlook on the world. His skills as a vocal/performance coach will helped me on my path and journey. Paul Anthony Clarke is full of knowledge and at the same time with a very humble character. God Bless"
"I am an international AfroPop/ pop artist Winner of LIVE 2018 singing competition here in Denmark. I  have worked with Paul Anthony Clarke as a Creative Vocal Coach and Studio Vocal Coach and am very proud to recommend him as one of the best coaches I've had. So I highly recommend his gifts "
I consider myself as aa team building expert!  I have worked with Pandora as well as other corporate organizations to look at where they are, what needs to change and where they want to get to.
Various group and individual exercises are carried out to expose the good, the bad and the unnecessary. This always brings things back in focus and gives the team a moment to exhale and reset. Team building is highly recommended for any organization in transition or generally wanting to develop on a regular basis
I am a qualified Perfroming Arts teacher and has taught at diploma level . Courses that can be used to enter into university. I have also studied Opera and uses both of these qualifications to take students from where they are to where they need or wish to be . All teaching is goal centered and encourages the student/sto achieve and maintain.
I teaches one on one, groups, choirs , worship teams , and has worked with some great international and Danish artists
"After one single lesson with Paul Anthony Clarke, it was evident for him that just focusing on my vocal training, would not make me a better singer. Instead he worked with my self-perception, confidence and vulnerability. Paul Anthony Clarke is a holistic vocal coach, and I wouldn't be without the training, I have had with him"
"Paul Anthony Clarkes approach of tackling the root course of my technical challenges which was basically my mindset was the breakthrough for me. I saw improvements right after a week of working together with him cos now my mindset is right and I'm practicing."
Development …taking the time to find out where is the artists wangt to go or achieve first and then putting a program in place which will include character develop,ment, interview tecniques, image consultancy to name a few.
Performance. Making sure the artist is able to translatre what was sung on cd to a live vibrant performance. This is a process of hard word and determination to learn how to connect with your audience and leave them wanting MORE!
Being able to talk about progress points and consistent activate what needs to done for any given artist, group band or to keep being great. You the artist has the answer and your coach will help you realize that whilst achieving your goal.
"Paul Anthony Clarke is a fantastic voice coach. He incorporate all aspects of the voice capacities, from pitch to storytelling in his approach. I strongly recommend Paul Anthony Clarke as a voice coach"
"Paul Anthony Clarke has made a world of difference for me. I can now sing an entire concert without straining my voice, my pitch is much better and I have built a toolbox full of techniques and good advice that enables me to perform live better than ever before"
Vocal Zone Inspired  is a vocal mentoring program designed just for you.
If you have a voice but have been through trauma , has major insecurioties , is extremely nervous , has been on the receving end of "you will never make it" . Vocal Zone Inspired is for you . ALL these barriers affect the growth of your true voice manifesting and you being free to SING. Signing up to Vocal Zone Inspired will change your life forever!
British Accent Dialect Coaching
If you're wanting to improve your English speaking or acting accent whilst getting a basic understanding of the language and phonetics (sound), you'll love this course.
Monologues, sentence structure, tone of voice, expression and phonetics are keys to getting your UK Agents to sign you up!!! Vocal Zone Inspired will equip you for that world!
"I am a Danish actress, and I have been working with Paul Anthony Clarke to train and perfect my British dialect. Paul Anthony Clarke have been very supportive and pleasant in his of approaching our sessions. Paul Anthony Clarke have made me so much more confident to speak and act in British. I will continue to work with him and highly recommend Paul Anthony Clarke."